FFF (aka Fast Food Fan)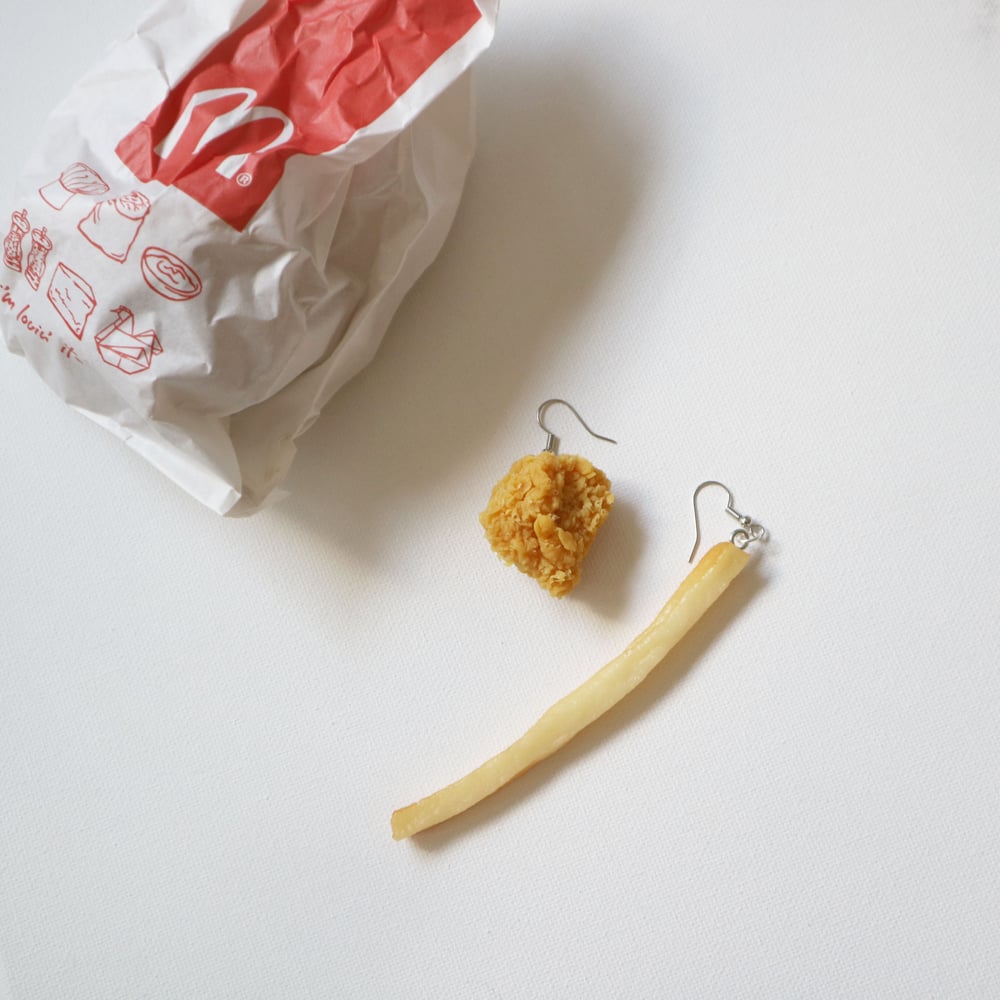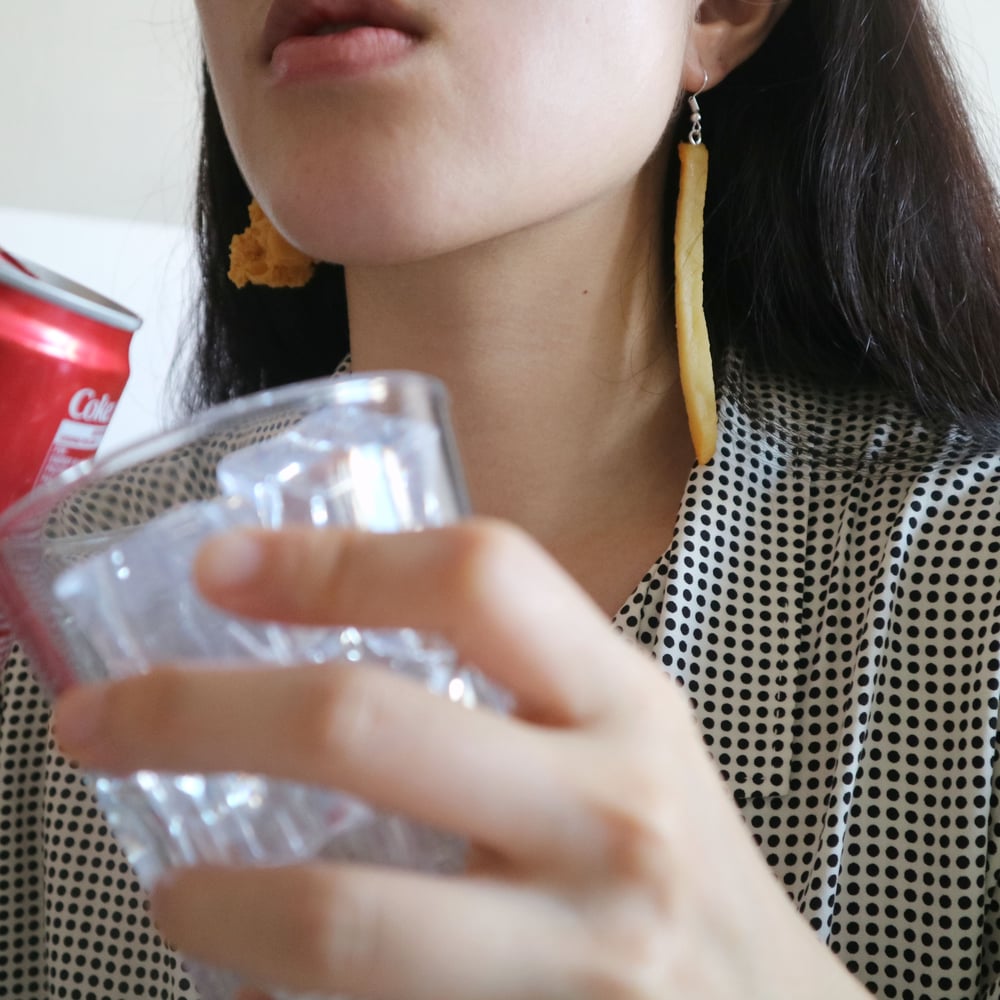 We are perfect for a sinful meal (together with an iced cold cola) BUT even more perfect if you are on diet and want to curb your hunger (*evil laughter*). Yes, if you can't eat it, you wear it.
|| More About Us:
Both popcorn chicken and fries are made of resin – popcorn chicken measuring ~2cm x 3cm and weighing 5g; fries measuring 0.5cm x 8.5cm and weighing 3g.
*Each purchase comes in a pair consisting of popcorn chicken and fries!