WELCOME TO THE WORLD OF WHOAA!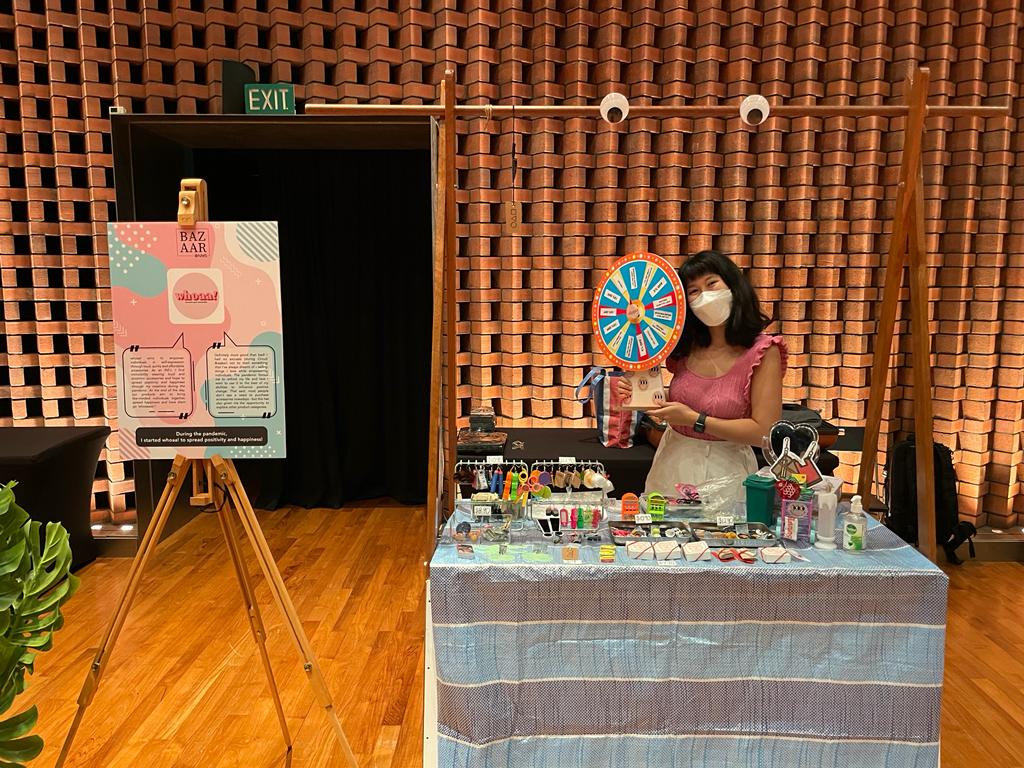 whoaa! is a local Singapore accessory brand aimed at empowering individuals in self-expression through accessorising. whoaa! is more than a brand, it's a creative and empowering community.

Founded by an introvert (any INFJ out there?) who often finds it hard opening herself up to people, she turns to loud and eccentric accessories to express not only her inner extroversion but also as a conversation starter. She finds invincibility and limitless happiness wearing her earrings and hopes to spread this similar joy to individuals like yourself.
whoaa! features a range of curated, handmade, unique and affordable statement accessories for all. From elegant designs to quirky designs with local flavours, you will surely find a pair that suits you!

WHAT YOU CAN EXPECT
1. Quirky and unique accessories with a personality: Trust me, you might not find the same pair elsewhere.

2. Personalised and Eco-Conscious Packaging: We exclaim 'YAY another order!!!' whenever an order comes in. Enough to show how much each order means to us? We pack our orders with lots of love and sincerity. Each pair of earrings are attached to a handmade denim scrap earring card instead of the usual earring paper card #savemotherearth and packed in a little pink bubble wrap envelope. We highly encourage you to recycle our packaging or pass it to someone who needs it – cos it's too pretty to go straight to the bin!
3. Fuss-Free and Fast Shipment: Orders would be delivered within 3-7 working days from dispatch (highly dependent on Mr SingPost tho!).

And...with that, it's time to decorate your personality and make people around you go whoaaaaaaaaaa!~
Tags: Whoaa Store, Whoaa Earrings, Whoaa Accessories, Whoaa Lifestyle Accessories, Whoaa Lifestyle Earrings, Whoaa, Quirky Earrings, Quirky Earrings Singapore, Statement Earrings, Statement Earrings Singapore, Local Earrings, Local Accessories, Singapore Earrings, Singapore Accessories, Funny Earrings, Singapore Original Earrings, Singapore Original Earring, Handmade Earrings, Handmade Earrings, Singapore Handmade Earrings, Singapore Handmade Earring, Support Local, Support Local Accessories, Support Local Singapore, DIY Singapore, DIY Singapore Earrings, DIY Singapore Earring, DIY Earrings, DIY Earring, Funky Earrings, Funky Earring, Quirky Earrings, Local Flavours, Fun Earrings, Christmas