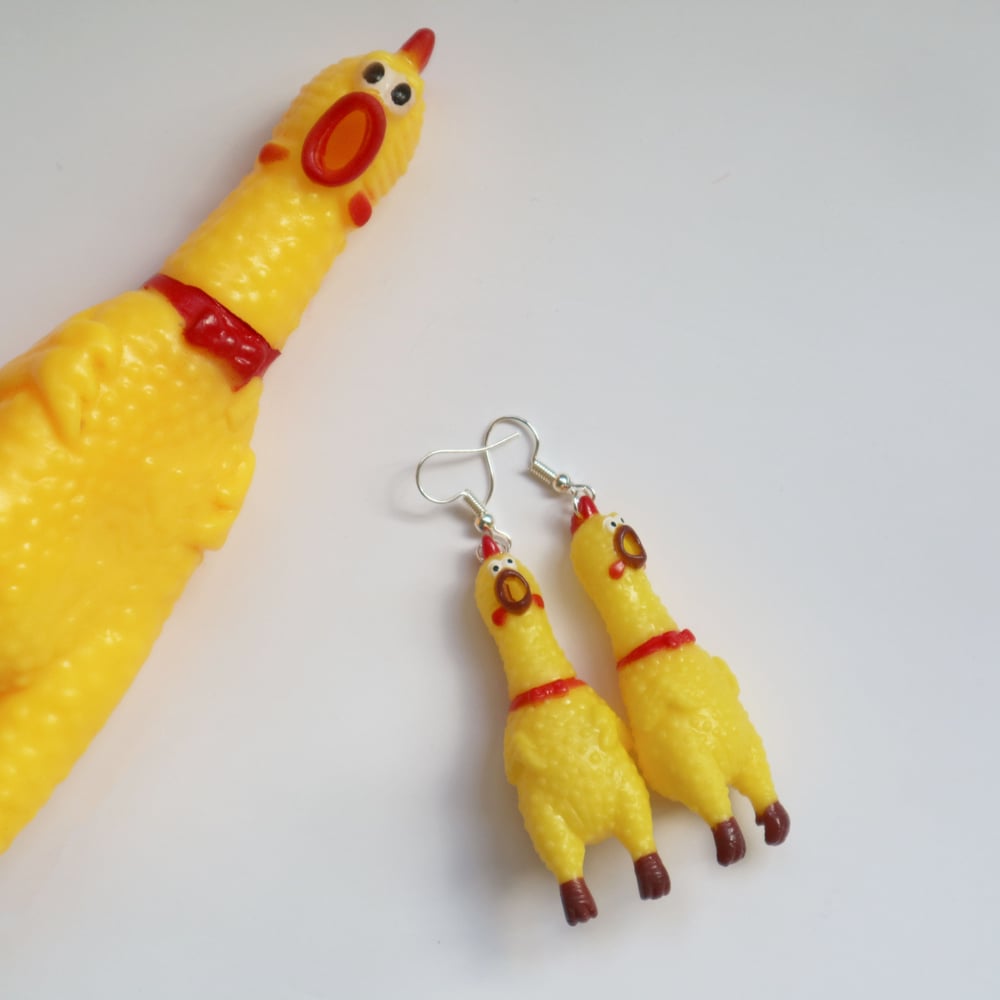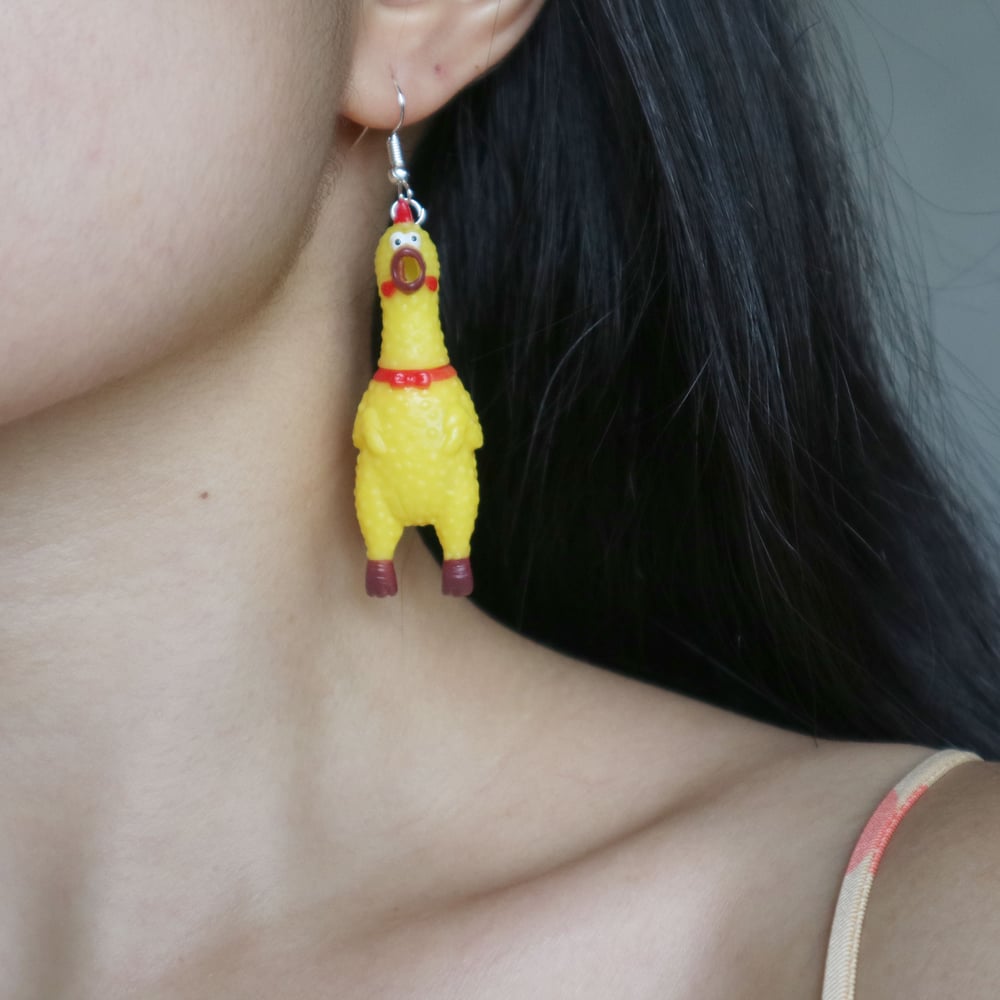 Unbelievable, aren't we? We promise we are one of a kind and you probably won't find us elsewhere. AND we squeak too (press hardly)!
|| More About Us:
We are made of rubber with surgical steel hooks (hypoallergenic), measuring 2cm x 5.5cm and weighing 2g each pair.
*Each purchase comes in a pair.